What Is Underwriting
What is Underwriting?
KJIL (Great Plains Christian Radio) operates as a non-commercial, listener-supported radio ministry. Therefore, we cannot present conventional advertising. However, we can acknowledge contributions made by businesses, individuals and non-profit groups including churches. These acknowledgements are referred to as Underwriting Grant Announcements. Listening to KJIL will quickly provide your business or church with an idea of what grant underwriting sounds like. The announcement produced by our staff may include: The name of the business Address Phone Number Hours of Operation Products and services provided
"Grant Underwriting Announcements differ from standard commercials because they cannot include a call to action, make qualitative statements about products, mention prices or promote sales events."
Underwriting announcements have proven to be an effective promotional tool for businesses to reach an audience that is extremely faithful to both KJIL and its underwriters. Be sure to visit our Directory of businesses that support Great Plains Christian Radio by underwriting a portion of the cost of our operating expenses. We praise God for His faithfulness in the area of finances!

How to Become an Underwriter
KJIL (Great Plains Christian Radio) is a non-commercial, non-profit, 501(c)(3) listener supported Christian radio ministry and a member of the ECFA (Evangelical Council for Financial Accountability). Our financial support comes from a good balance of individual donations and grant underwriting by area businesses. Please consider joining our growing team of underwriters who have discovered a unique way to invest in their business and in their community at the same time!
KJIL desires to help your business succeed and we need your help to continue touching lives 24-7. Our business underwriting plans are simple. 90% or more of our underwriters find KJIL/KHYM and stay! God blesses our underwriters as they join together as a team to help buck the negative media trend by helping to provide positive family Christian programming and music. TOGETHER we are building stronger families and better communities.
KJIL needs your partnership. Our underwriters join this effort with plans ranging from $150 to $450 per month. Businesses are not required to commit to a period of time or put money up front. We depend on you to help keep this radio ministry plugged in and turned on!
Our Underwriting Team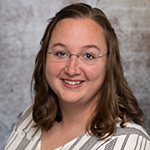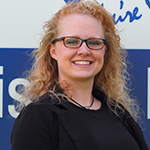 To find out more about the financial needs of Great Plains Christian Radio or business underwriting, contact our Underwriting Team! We have been blessed with two great ladies, Chayli and Megan, who want to partner with you today! To get in contact with them, call our office 866-480-5545 or use this form to contact them today!