Wellspring Legacy Giving
Wellspring Legacy Giving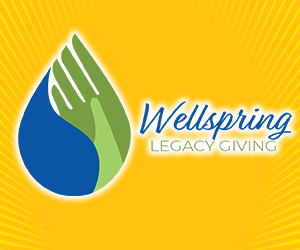 God gives each of us an opportunity to participate in ministry, often through the giving of gifts.
There are five levels of financial support available to those persons, businesses and trusts interested in continuing the ministry of Great Plains Christian Radio.
First, there are donors: people who provide gifts to the operation as they are able. These gifts can be made through the web site and other means on the previous page. All of these gifts go toward the day-to-day expenses in providing broadcast, webcast and narrowcast programming in the Great Plains region and around the world.
Second, there are supporters: individuals that are members of Team 360 (formerly known as 991 Associates) and Business Underwriters that provide steady, monthly donations to GPCR. These funds also go strictly to operating costs.
Third, there are annual providers: this includes individuals, families or larger businesses like farms, ranches and other agribusinesses that tend to gather their harvest in larger, short-term bursts. These folks provide substantial annual or sometimes quarterly gifts as their business model and fiscal year dictates. As the tax laws evolve, this also includes people over the age of 70 that are required to take Required Minimum Distributions (RMDs) from their IRA or other retirement plans. Donating those funds directly to a not-for-profit ministry like GPCR may not only provide a tax-deductible donation but may also reduce taxable income. Talk to your financial or tax advisor to see if this applies to you and contact us if you have questions or would like more information.
Fourth, there are foundation givers: those persons, businesses or trusts that want to provide ministry support perpetually by helping fund either or both of our endowment accounts (via Western Kansas Community Foundation in Garden City and Mennonite Brotherhood Foundation in Hillsboro) and see those funds placed while they are living. Foundation givers are invited to visit with us about this type of gift.
Finally, there are legacy gifts: those funds provided to GPCR after a saint has gone on to glory via a will, trust, a beneficiary designation in a life insurance policy, or any one of a number of retirement vehicles like IRAs. These funds also provide for long-term financial support via the two endowments or can be specified for operations if the donor so desires. Again, we are pleased to meet with persons in the planning stages of this type of support to assist where we can in conjunction with your trusted financial advisor or attorney. Just use this form:
In each of these situations, gifts to Great Plains Christian Radio are tax-deductible since we are a not-for-profit (501c3) ministry.